The new album called '17' has been released on all streaming services! Listen to it now!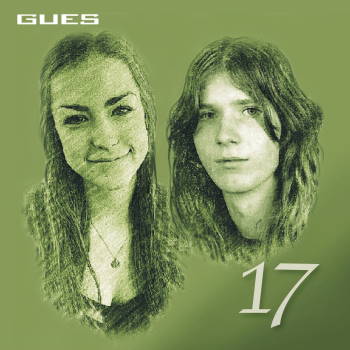 The story behind 17
The singer Tessel van Bueren and guitarist Paul Scheepmaker knew each other a few years when they decide to record one of Paul's existing tracks in 2019.
Tessel and Paul met each other via the guitar lessons she was following at Paul's guitar classes. Tessel is 17 at that moment and sings, with Paul as the guitarist, one of his tracks he wrote when he himself was 17. The recording asks for more and the two decide to go into the studio. There are plenty of older songs on the shelf to create an entire album, but Tessel and Paul decide to select 7 existing songs Paul composed between his 17th and 19th. They also decide to create 7 new songs, tailored to Tessel's age.
The result is a varying and modest album, with only an acoustic guitar to strengthen the vocals. The acoustic guitar was something Tessel explictly wanted. The differing, fluent and modest guitar play stays lively to the end, the right notes are played at the right moment. The warm and engaging voice of Tessel gives the album a nice ambiance. She portrays the lyrics - which are about what can go on in a teenager's mind - excellently. Every now and then her vocals are enriched with Paul's vocals, a good match.
Performing live is currently, due to voice issues, sadly not possible.
In the meantime Tessel is 20 years and studies in Amsterdam at the UvA. Paul Scheepmaker is continuing with another GUES project, an old school rock/rap album, which is more of a continuation of the 2003 album `ONE`.